Living In A Glass House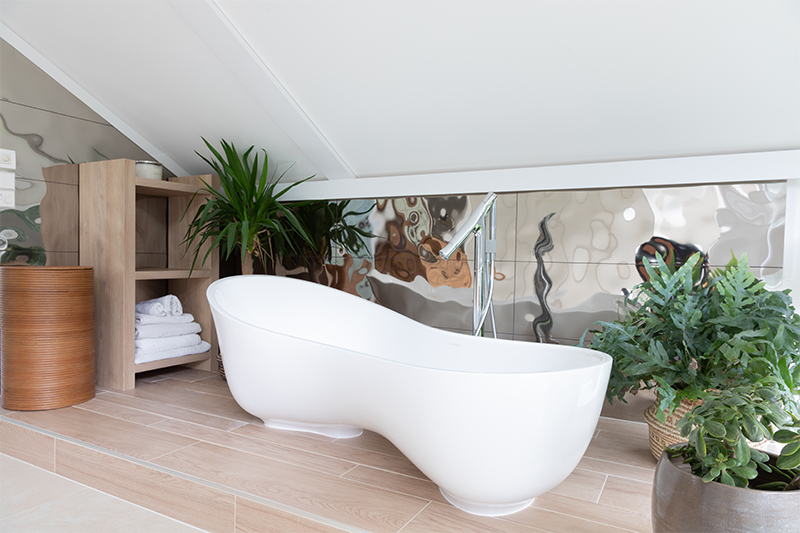 A magnificent modern renovation in the heart of Oxfordshire requiring a little of our TLC plus some skilled vision, to bring contemporary life back whilst making good with some unseen improvements which would ultimately preserve the grand design gestures of this Modern-day, Country home.
Our clients, owners of the glorious Glass House, let us loose on 3 of their rooms and they appear to be pleasantly pleased with the high standard from fit through to finish.
Upon completion, Mrs R. told us "A great experience from beginning to end! Richard and Nicky produced a design that responded perfectly to the space and had real flair. The quality of the fitting was superb too. I'm super-pleased with my gorgeous new bathroom - a delight to both to look at and use."
From minor, hidden improvements of replacing existing tile fittings and backing board with higher quality Jacko Board. To sourcing specific adaptors for the German pipework, this project did not come without its challenges.
Moving on to the visually pleasing design adaptations; Although modern, the main en suite was small. So, we replaced the bath with a spacious walk in shower which provided for a roomier space and luxurious experience over all.
The shower head fitted to the first en suite by Axor has numerous features such as an overhead waterfall, rain overhead, massage and hand shower plus foot wash which also doubles up fantastically for making ease and convenience of cleaning.
We fitted beautifully smooth Corian sheet over the walls, so no gaps or grouting. The unusual wall tiles with their wave form also provides for a smooth sleek finish. We left the existing floor tiles in place to keep in theme with the neighbouring rooms.
A feature bath by Victoria and Albert placed within the dressing room adds a true touch of dramatic glamour, accented by the mirrored tiles and upgraded warm led lighting.