Oxford Kitchens Celebrates 40 Years In Business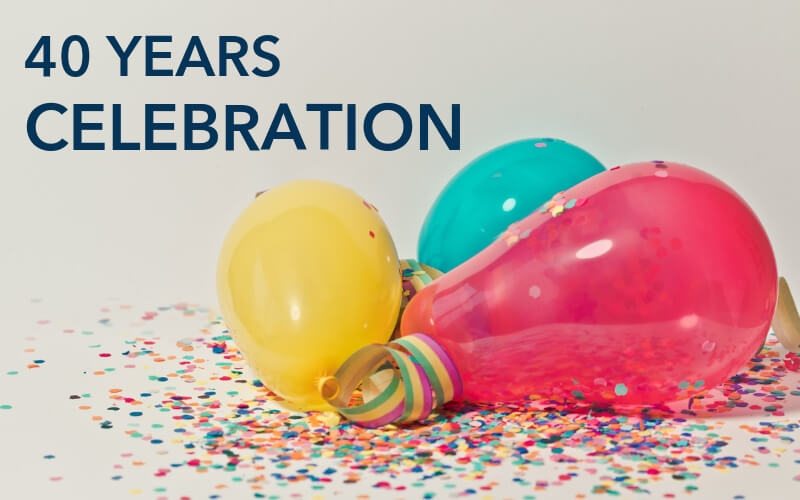 Providing Consistent Quality Resulting In Regular Recommendation And Return Custom
This year Oxford Kitchens and Bathrooms have reached an inspiring 40 years in business! 40 years serving the homes of Oxfordshire and beyond, helping them to create delightful spaces in which to reside.
Company owner and Director, Richard, having launched the business at just 26 years of age maintains that Oxford Kitchens are still at the forefront for Quality installations.
Half way through the year already and what a year it has been. The Design team have been healthily busy with many projects completed from small rooms to entire home refurbishments, including kitchens, bathrooms and cloakrooms. Some of the more unusual requests have seen us working with schools and residential properties way beyond the borders of Oxfordshire.
Our longest standing designer, Nicky, has between wedding planning, been busier than ever helping her co-designers with a variety of projects as well as serving her own customers and advising on their every request to ensure the standards meet the grade!
Having been working with Director, Richard Hardie at Oxford Kitchens and Bathrooms for now for 9 years, Nicky is a confident designer and project manager able to ensure that the quality set within the company continues as the organisation grows. Keeping detail and a personal, devoted service at the heart of all we do.
Nicky is driven by the high standards set by Mr Hardie and those very standards that set the pace for the last 40 years! As a result, the majority of their work comes from Recommendation.
Recently married Nicky, having returned from a well-deserved break for her honeymoon also likes to get involved in local charitable events and this year took part in an abseiling event at the John Radcliff hospital to support the 'Silver Star Society'.
"I love to create robust, unique spaces for my clients to ensure that it is not only aesthetically pleasing but is practical for them too. I am devoted to the values that we hold strongly here at Oxford Kitchens and Bathrooms, ensuring we provide the highest of standards with the best and latest technologies and honestly feel this is why we stand out from the crowd." Says Nicky.
With so many wonderful new products, appliances and technically advanced brands on the scene this year, what better time to be celebrating our big four zero! After all, they do say that life begins at forty!